To have fun and success at Hoopers, you need motivation from both the human and the dog, as well as some knowledge of timing and body language.
As a beginner, you will learn the basics of leading at a distance during the seminars. Patiently and in small steps, human and dog are introduced to this team sport.
Advanced participants will learn to improve their body language and timing in appropriate sequences and courses – in order to be able to lead more precisely and effectively at a distance.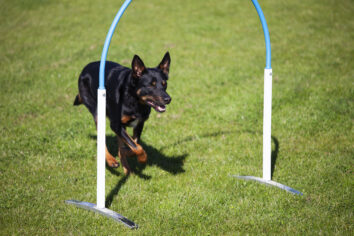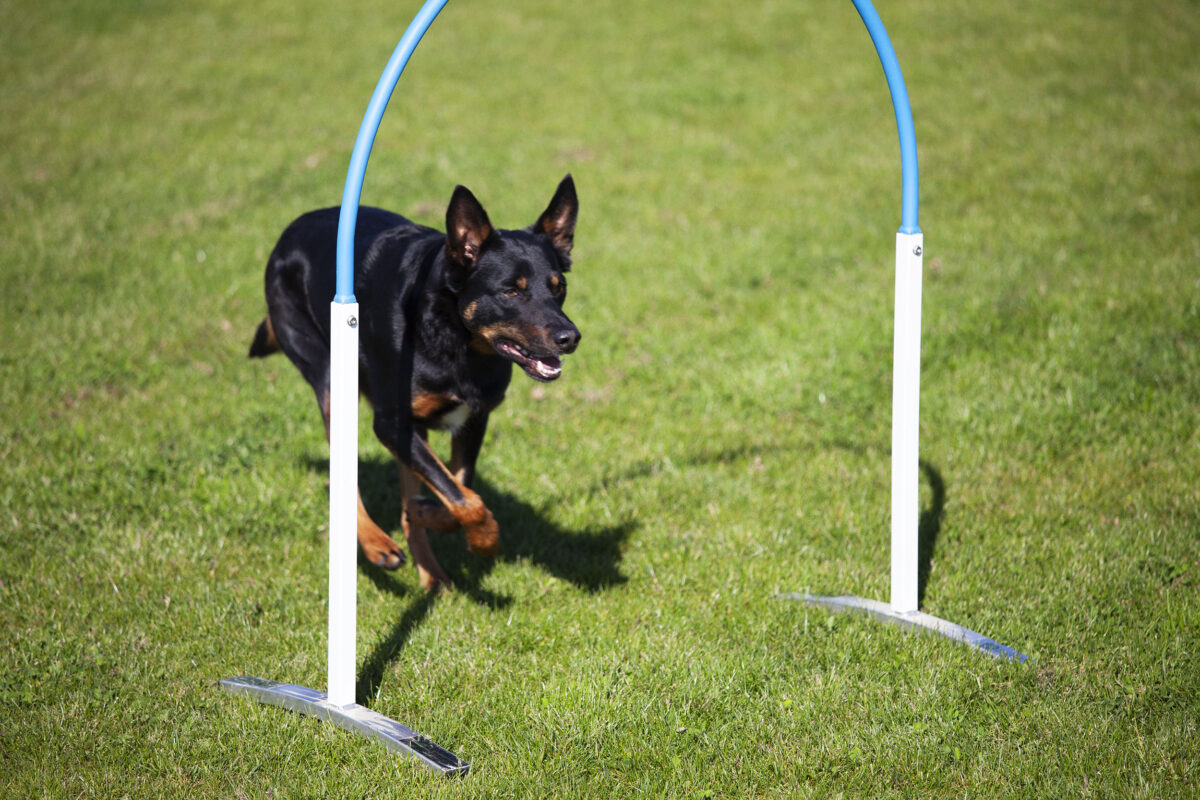 In the workshops you will learn the following key points:
Aids in the training structure
Motivation of your dog in distance training
Structure of the most important leadership elements
Use of the right signals, body language and timing
Distance building and improvement of your lead technique
Training in sequences and courses
Requirements
In principle, all dogs that are physically fit and have liability insurance can participate – except bitches in heat.
No previous experience is required. However, your dog should be motivatable via treats or toys.
Registration
The registration for the seminars takes place via the respective organizer.